Prepare for an out-of-this-world journey into animated sex, featuring Futanari characters who can't stop banging. AgentRedGirl.com is a premium website that provides the best Futanari clips and Series in a variety of porn niches.
The sublime genre, inspired by Manga, Anime, and Hentai characters, shamelessly explores all types of sex, and the main protagonists are smashing chicks with massive dongs. With their unstoppable sex drive, these gender-benders will blow your mind while their penises and pussies gush juices in wild orgasms.
AgentRedGirl.com celebrates 3D porn, demonstrating how pornography and modern technology can coexist to create a perfect world with an infinite sea of possibilities. The top-tier collection will astound you with well-developed characters who explore their sexuality in intricate scenarios. Whatever the story is about, it all boils down to hardcore fucking.
The layout of the website and membership prices
Because AgentRedGirl.com is a partner of the well-known network AdultTime, you can expect a well-organized website with a great design. Browsing through the content is simple, and the various filtering options allow users to find the one that best suits their needs. A superb keyword search engine may be the most effective way to locate the video of your choice. Before you press play, take a look at the short video preview. Become a member to access the MP4 files (up to 1080p).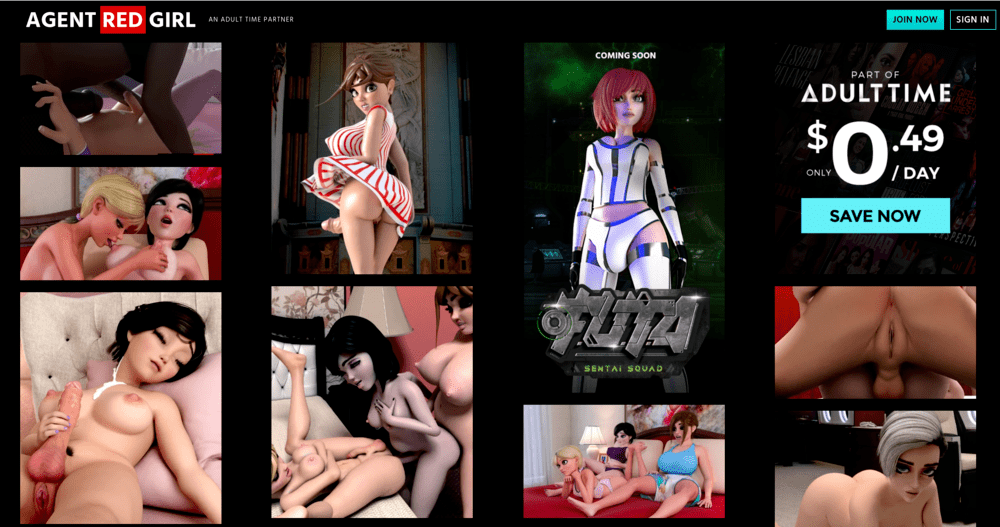 The incredible details and aesthetic that comes with 3D production bring an unimaginable level of engagement. Watching Futanari characters take part in hardcore endeavors will make you feel like you're a part of the scene, hypnotizing you with its beauty. You can expect streams of digitally created jizz that will hit humongous tits, pervy twists on all kinds of scenarios, and engaging characters from Series that have millions of fans around the world.
AgentRedGirl.com is a premium website that unlocks the doors to the AdultTime network's 250+ channels, promising more than eight updates per day. The following are the membership fees:



Going for a full year is the most cost-effective option because it includes both streaming and downloads. AgentRedGirl.com is mobile, desktop, and tablet friendly, so you can enjoy Futanari porn wherever you go.
The final word
AgentRedGirl.com's high-quality collection is constantly growing, thanks to regular updates. Each new video adds a thrilling twist, touching on both mainstream and perverted porn. The bonus features for members make the price a bargain, as every paying user receives access to over 55,000 XXX scenes.
On AgentRedGirl.com, savor the detailed and dynamic world of Futanari sex, and prepare to be dazzled by the eye-popping scenes that are both kinky and tantalizing. While you're feasting your eyes on the gorgeous hermaphrodites, take advantage of the website's superior tools and functions.
Allow your senses to be pampered by the mind-blowing collection by becoming a member of AdultRedGirl today!