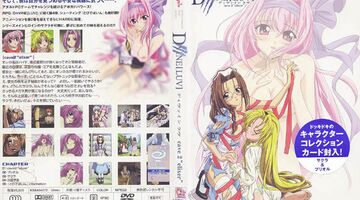 Original Title:
[ディヴァイン ラヴ]
Studio:
Executive Decision, PinkPineapple
Description:
Mystical Adventures and Love Stories. Episode 1. Brave young warrior Hyde travels with his childhood friend Sakura (with pink hair). Hyd...
All Series from D+VINE / [ディヴァイン ラヴ]
Watch D+VINE / [ディヴァイン ラヴ] for updates. Add the series to your bookmarks to make sure you don't miss it.