Inbo + Inko / 淫母 ~いんぼ~ | 淫娘 ~いんこ~ [Eng Sub]
Subscribe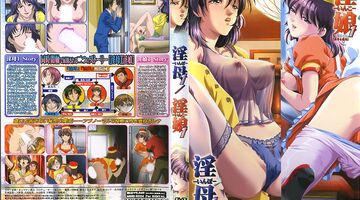 Original Title:
淫母 ~いんぼ~ | 淫娘 ~いんこ~
Studio:
DThree, Anime Antenna Group, AMGA
Description:
On his way home, Masaru gets a call from his mother asking him to stop by her sister's house to pick something up. Masaru accidentally ca...
All Series from Inbo + Inko / 淫母 ~いんぼ~ | 淫娘 ~いんこ~ [Eng Sub]
Sample SEO text for showing on Inbo + Inko / 淫母 ~いんぼ~ | 淫娘 ~いんこ~ [Eng Sub] channel page. Here you can use HTML tags. Here you can show random cool words.