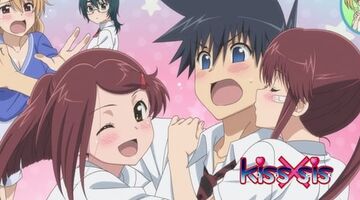 Studio:
Feel, B.G.P.A.C. (Beijing Golden Pinasters Animation Company)
Description:
Keita is a Japanese schoolboy in his third year of high school who is preparing to take his high school exams. He has two half-sisters wh...
All Series from KissXsis / キス×シス
Sample SEO text for showing on KissXsis / キス×シス channel page. Here you can use HTML tags. Here you can show random best words.