Close AD

Nurse Me! / 清純看護学院 新人ナース"祐未"恥虐の看護実習 [Eng Sub]
Subscribe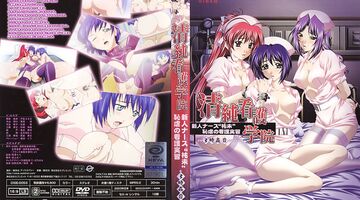 Original Title:
清純看護学院 新人ナース"祐未"恥虐の看護実習
Studio:
Discovery, AT-2 Project
Description:
Yumi Asakura is a young, pretty and a naive girl who is making a stage to become, one day, a great nurse. In the hospital where she works...
All Series from Nurse Me! / 清純看護学院 新人ナース"祐未"恥虐の看護実習 [Eng Sub]
Sample SEO text for showing on Nurse Me! / 清純看護学院 新人ナース"祐未"恥虐の看護実習 [Eng Sub] channel page. Here you can use HTML tags. Here you can show random HQ words.